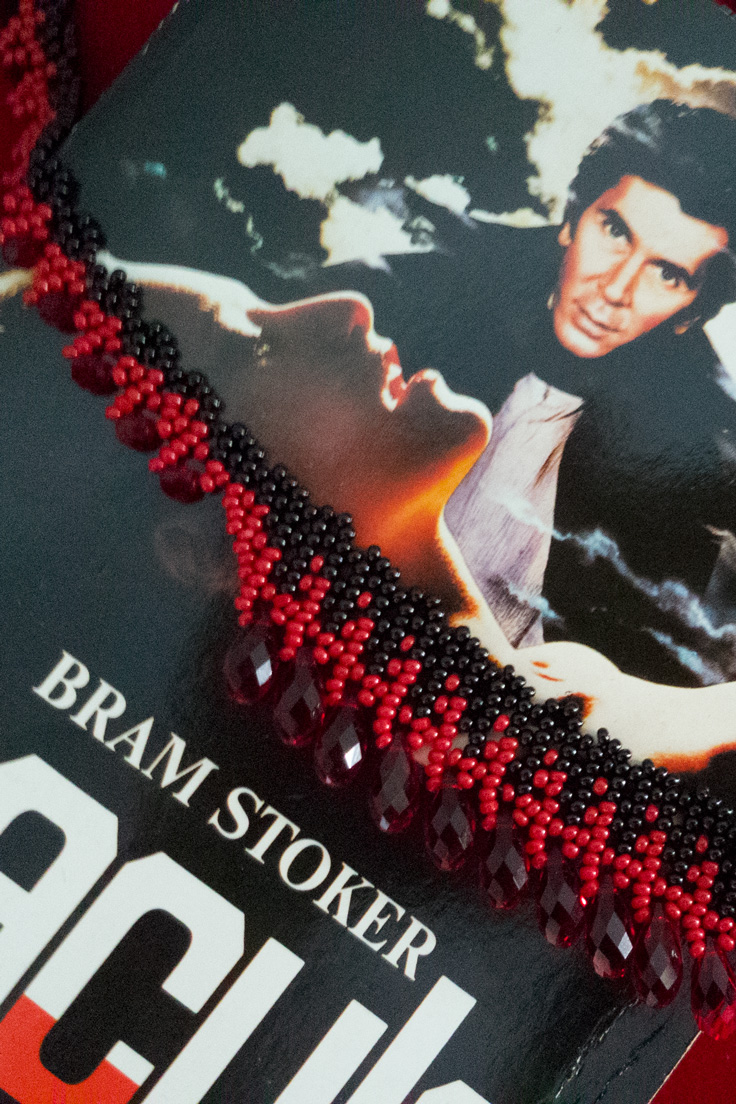 Why did vampires become the inspiration for ChrisCrafting's inaugural jewelry collection?
Blame Dracula
I had always liked fantasy, sci-fi, and supernatural stories, but my fascination with vampires truly started sometime in the late 80s, when I saw the 1979 Dracula starring Frank Langella on TV. Need I say more? Frank Langella. As Dracula. I mean, look at the poster! I think it was his eyes that undid me. That intense look really made it easy to believe people could fall under Dracula's spell. As well, unlike so many other Dracula movies, this one overall stayed fairly true to Bram Stoker's novel. (See featured image.) Langella's Dracula is, to this day, my favorite version of the Count.
Continue reading The Inspiration for The Blood-Drenched Lace Collection: Why Vampires?