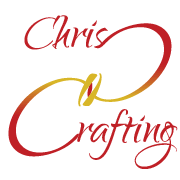 Jewelry That Lets Your Inner Freak Shine!
Are you a geek, a goth, a gamer? Are you into vampires, reenactment, fantasy, sci-fi? Or are there other aspects in your life that you are not "out" about to those around you?
Do you find mainstream jewelry boring, uninspiring—impersonal, even? My name is Christine "Chris" Berni, and my passion is designing unique, enchanting, luxurious, sultry, sensuous, elegant beaded jewelry for geeks, goths, and other "freaks" so they can express their true selves while still looking professional. My pieces will make you feel great in your skin and confident in your individuality.
Subscribe to my Newsletter to receive a 10% off coupon when my website launches!
I will never spam you or give away your e-mail address.