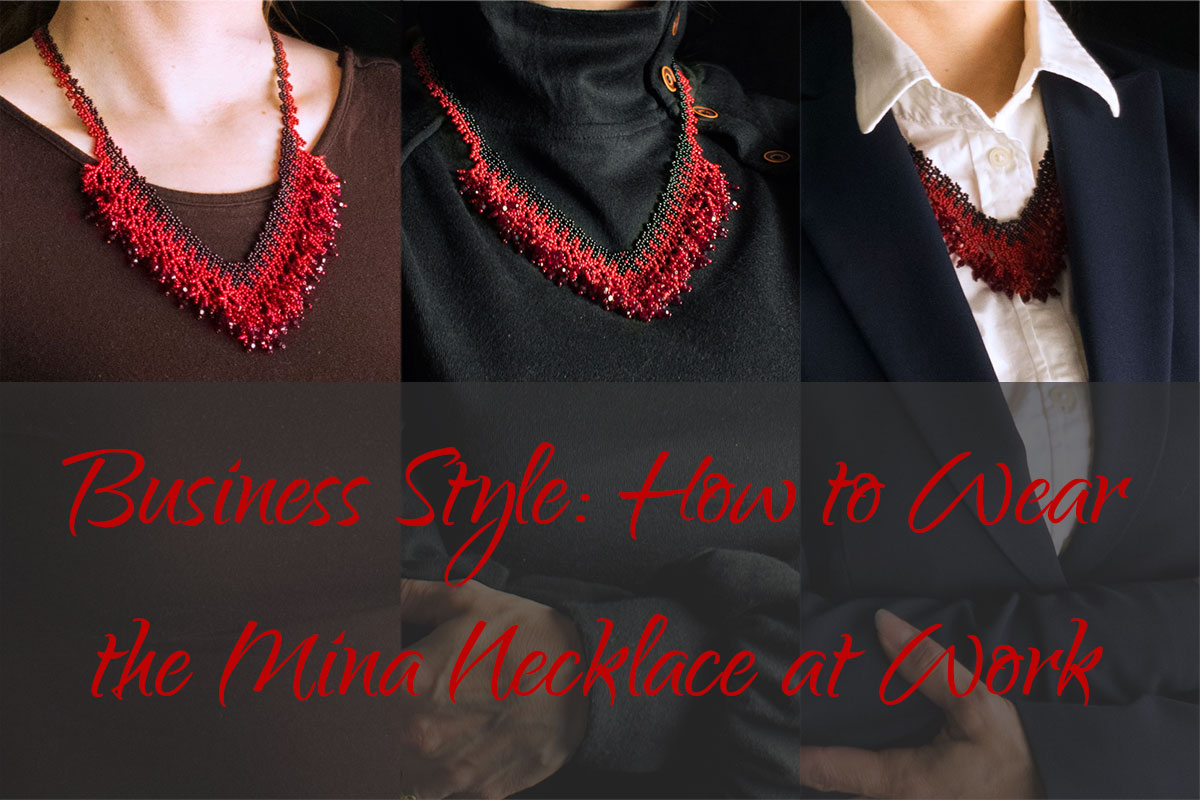 In this fifth part of my Business Style series, the star is the Mina Necklace at work! Mina is the statement necklace in my Blood-Drenched Lace Collection, so it will certainly stand out no matter what work outfit you pair it with. Allow yourself to be elegantly bold in blood-red and black seed beads complemented by shimmering blood-red Swarovski drops!
To ensure that we're on the same page, I'm following the dress code definitions from this article on moneycrashers.com. Your corporation's particular dress code will likely be somewhat different.
Here are the Casual, Business Casual, and Business Professional outfits I chose.

Casual
Business Casual
Business Professional
If you want to buy:
1/ Mina Necklace
This piece is part of my Blood-Drenched Lace Collection.
Like these Business Style posts? To be notified of future posts in the series, sign up for my mailing list!
If you missed the previous posts, you can find them in the Professional Style Category!