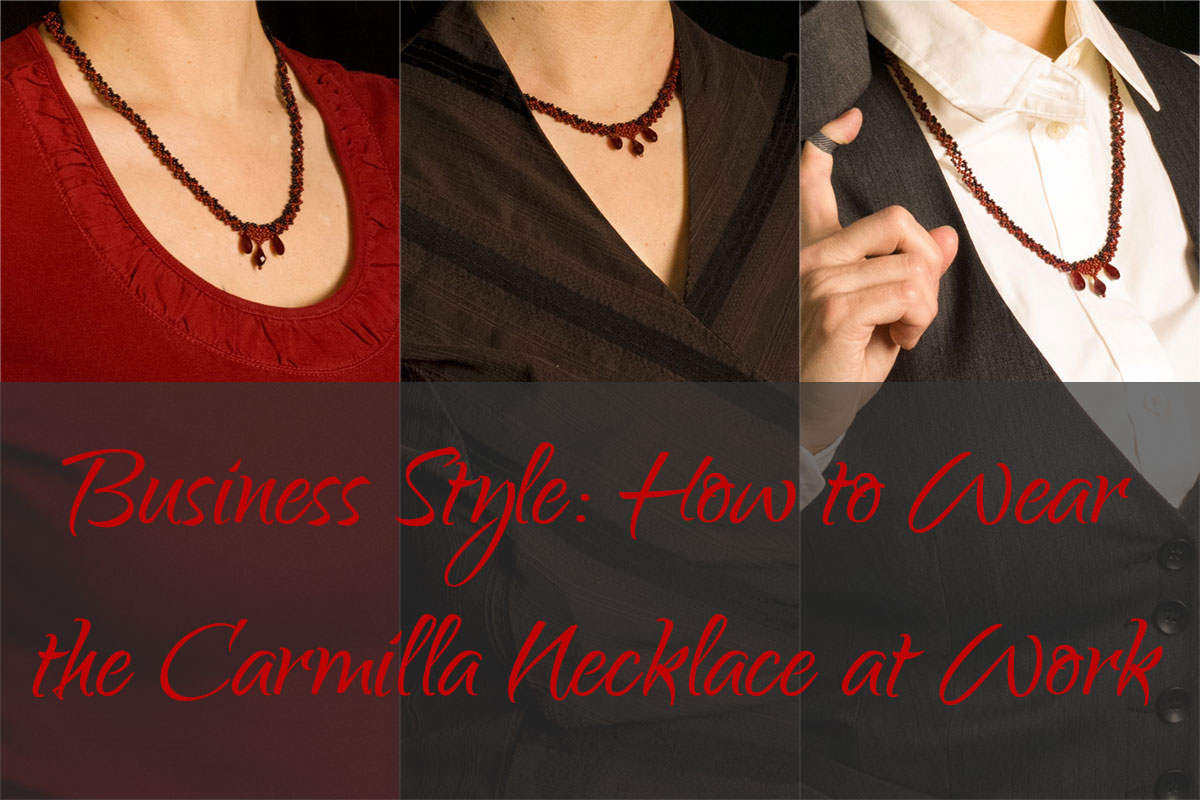 The old business style dilemma: Whether you're a corporate goth—Hi, corp goth friends!—or not, you may wonder how my jewelry fits into corporate dress codes. After all, I promise that it will let you express your true self while still looking professional! So here are a few examples for how to wear my Carmilla Necklace with Casual, Business Casual, and Business Professional outfits. To ensure that we're on the same page, I'm following the definitions from this article on moneycrashers.com. Your corporation's particular dress code will likely be somewhat different.
Let's work our way up from a Casual work outfit, through Business Casual to Business Professional.

Casual
Business Casual
Business Professional
As you can see, the Carmilla Necklace is a particularly easy fit with either of these dress codes—and its adjustable length can be worn with round or V-neck lines, to boot!
I'll add more Business Style posts for my other jewelry soon, so check back regularly!
If you want to buy:
1/ Carmilla Necklace
2/ Carmilla earrings (not pictured)
3/ Carmilla bracelet (not pictured)
These pieces are all part of my Blood-Drenched Lace Collection.