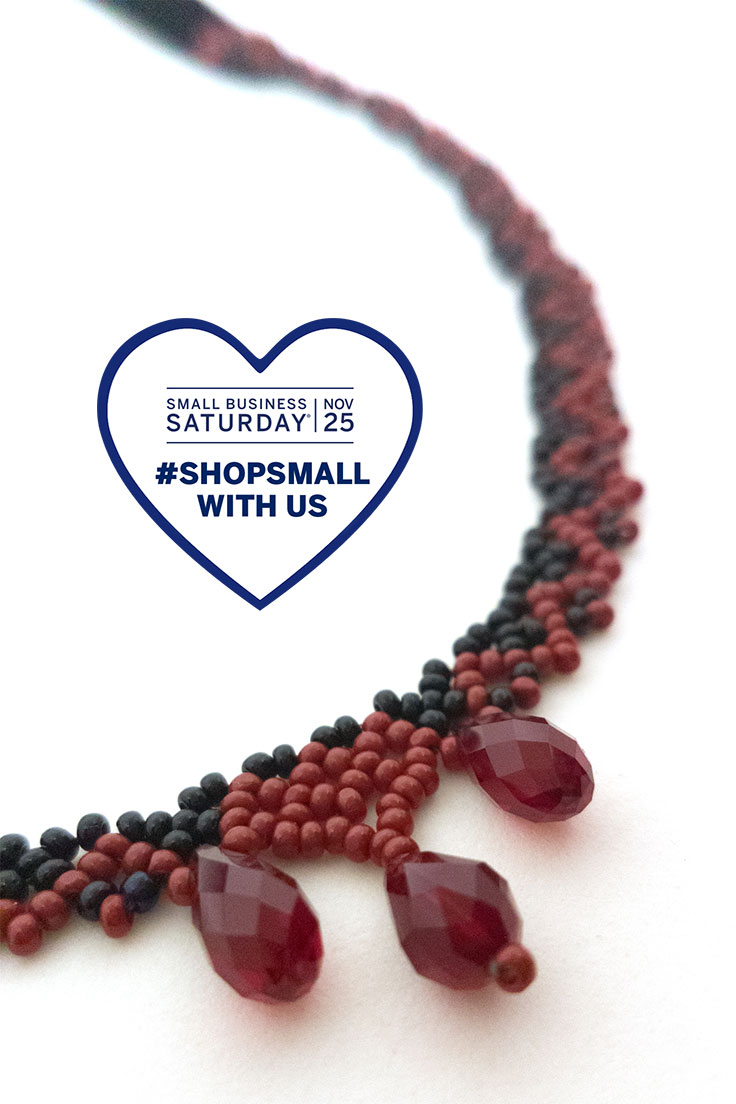 Today is Small Business Saturday! Support small businesses near you and online by shopping with them not just on this day, but throughout the year. As a fledling small business owner, I would like to thank you for your support. It means a lot!
If you are not ready yet to buy one of my pieces, make sure to subscribe to my mailing list to be the first to know about new releases and exclusive sales—and receive free US shipping as a bonus!
The Shop Small movement is a cause that helps to support local economies and promote vibrant, diverse communities. It's also a nationwide movement fueled by shoppers, business owners, and organizers who come together and celebrate the community because they know it matters. You can find out more about the Shop Small movement and Small Business Saturday here.