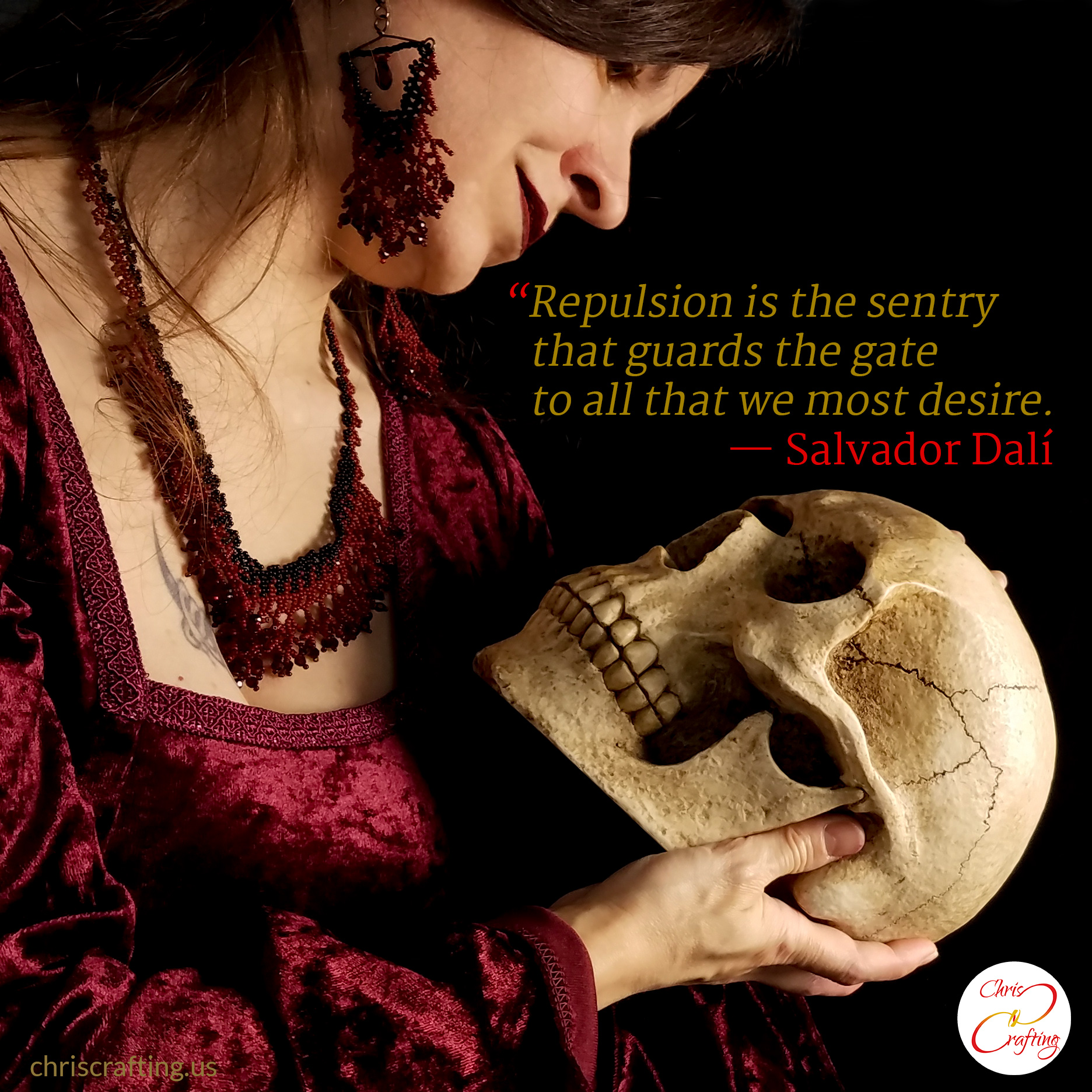 Not all of us celebrate Valentine's Day—whether they are in a relationship or not—so instead of your typical kitschy-sweet Valentine's Day message, here's something a little darker to tease your brain. It is a quote by Salvador Dalí that you might be familiar with: "Repulsion is the sentry that guards the gate to all that we most desire."
Did it ever happen to you that something you were at first repulsed by soon captured your fascination/desire? Or did you, like some do, coughSherlockcough skip straight to the fascination/desire stage when it came to something most others find repulsive? There's nothing wrong with either of these reactions. Of course sometimes repulsion is a valid warning sign and should be heeded. But other times, it truly does point to something (or someone) we desire, but are afraid to admit to.
Just a few thoughts for you and me to ponder this Valentine's Day.
Featured jewelry:
1/ Mina Necklace
2/ Mina Earrings