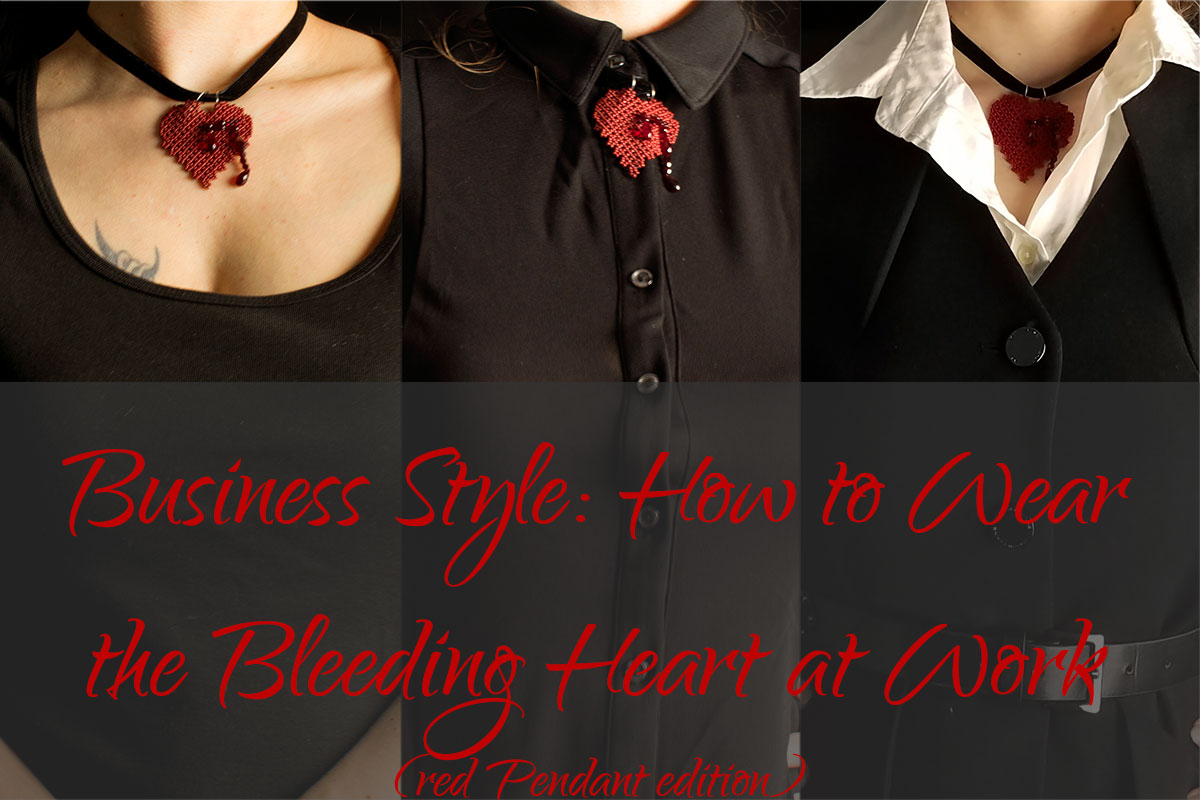 We're on part 4 of my Business Style series, starring the red Bleeding Heart Pendant! If your workplace is too conservative for the black version of this pendant (featured in part 3), let me show you how to wear the red pendant instead. Even in its less obviously provocative version, the Bleeding Heart Pendant makes a discreet statement thanks to the shimmering blood drips made of deep red Swarovski crystals!
To ensure that we're on the same page, I'm following the dress code definitions from this article on moneycrashers.com. Your corporation's particular dress code will likely be somewhat different.
As usual, we'll start with a Casual work outfit, then move up through Business Casual to Business Professional.

Casual
Business Casual
Business Professional
If you want to buy:
1/ Bleeding Heart Pendant
This piece is part of my Blood-Drenched Lace Collection.
Like these Business Style posts? Then come back in about four weeks for the next in the series! If you'd like to be notified when it goes online, sign up for my mailing list!
If you missed the previous posts, you can find them in the Professional Style Category!